Memberships
Clown Bluey is a Member of: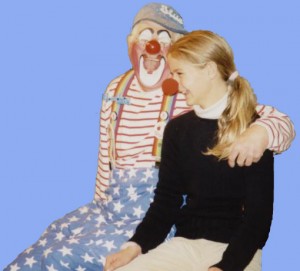 Flossie Clown and Conk the Clown are also members of Equity and Clowns International.
Clown Bluey has also, at various times, been a member of BOGA (British Organ Grinders Association), COAI (Clowns of America International Inc.) and the WCA (World Clowns Association). Both the last two-named organisations are based in the U.S.A.